LASER OPTICAL EQUIPMENT BONANZA

| | |
| --- | --- |
| | With over 30 years of experience, Holo-Spectra has been servicing the universities, research institutes, Fortune 500 corporations, and military facilities with sales of laser systems (new and refurbished), laser components for repairs, tube replacements, photonic instrumentation, and accessories. How can we help you? |
| 40 Years of Laser Sales & Services | |

---
Argon Laser Systems, Spectra Physics or Coherent, 5W From $8,000 Refurbished with a one-year warranty
Classic Scientific Laser

Coherent Innova I90

5W Argon or 1+ W Kr
Coherent Innova-328 UV, Innova-300 Visible with PowerTrack are also available
JUST IN, Excellent Pump Source: Coherent Innova 310 10 watts with PowerTrack
Large Frame Coherent Ion lasers, Innova-200 and Innova-400, for pump sources
Now Available!

Deep UV Source

Applications include

Holography

Bragg Fiber Gratings

UV resonance Raman spectroscopy
Coherent PureLight Star Cartridge replacements for your dead or dying Whitelights

SpectraScan WhiteKnight fully refurbished 4Watt Ar/Kr whitelight laser based on Coherent Innova tube

| | |
| --- | --- |
| | |
Need fiber-feeds, scanned, or line output? NO PROBLEM!! We design the system that you need.
Want RS232 or IEEE Remote Control? Spectra Physics 2020 5W $12,600 Refurbished Coherent Innova-310 10 Watt Argon
Krypton, Spectra Physics Md. 164 $11,500 Refurbished
Magnets!! Often the failure of an ion laser is due to a short or open magnet. Be sure to check resistance and continuity to ground on your laser system. This can occur from water leakage, power surges, damaging shorts, and, in the case of some older large frame lasers, manufacturing weakness. We keep a stock of replacement ion laser magnets for the following Coherent products:
I-90MA, I-90MK, I-90, I-60, I-70, I-300, I-100, I-200, I-400, Sabre series, Enterprise series, and Star series $1500-2200
Need a replacement tube? We have a few!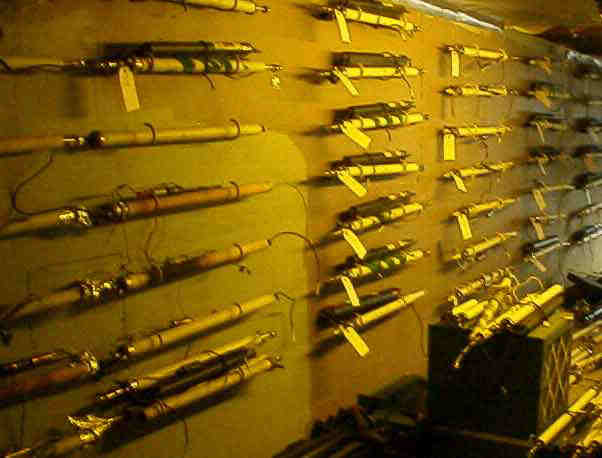 Spectra-Physics 171 20W Argon or 6W Krypton $23,800 Fully Refurbished
Spectra-Physics 2016 6W multimode Argon $12,200 R
Air-Cooled Low Power:
Spectra Physics 161A Ar $1500 U
Omnichrome 532-200MA 200mw multiline mm $4800 U

Uniphase argon replacement tubes for Semiconductor and Bio-Technology Equipment -- 2212, 2213, 2214
Spectra Physics 375B
Coherent 899 and 699 Ring Dye Lasers Outstanding Instruments!!

SpectraGreen Family of SolidState Green Diode-Pumped Lasers
Coherent DPSS-532 150 mw Outstanding Lab Laser: Single Frequency doubled diode-pumped Nd:YAG, TEMoo with greater than 150 meters coherence length
Uniphase MicroGreen SLM 65 mw single frequency doubled diode-pumped Nd:YAG, TEMoo
Coherent Compass 315M and 215M, New & Refurbished
NEW!! SpectraPhysics Millenium II's and MilleniumX (11 Watts with low hours)
Helium Cadium Lasers:
Omnichrome He-Cd 56X 12mw at 442nm $3200 U
Liconix 3215I 325nm UV He-Cd, 10-15mw multimode $5200 U
Helium Neon Lasers: Special Buy! Check out these prices on excellent laser heads
Melles Griot cylindrical heads with apertures and Alden connectors, polarized and TEM00
3-4 Mw $70
4-6 Mw $100
6-8 Mw $160
Optodyne LDS-1000 units for Laser Doppler Velocimetry Positional Measurements
Uniphase 1145P Polarized HeNe, 25 mw, replacements for reprographic systems
Spectra Physics 125 70mw He-Ne $4500 U
Spectra Physics 127 Lab He-Ne, 30-35mw
Spectra Physics Scanning Interferometers
Spectra Physics 470 detector, 344 Cavity Dumper
GSGG Rods and Pulsed Systems: 5mm X 106.3mm (Litton Synoptics G0030) 60µs average pulses of 500mJ @ 1060nm. ILC L6510 or EG&G FXQSL-925-3 flashlamps. Many available!
Raytheon SS501 400W Pulsed YAG $19,000
Hewlett Packard Laser Interferometer Systems
Coherent 920 Ar/Dye or Ar/Kr Medical Systems
Cooper Medical Monitor Gyn CO2 Laser
ALL LASERS WITH HOLO-SPECTRA'S ONE YEAR WARRANTY
Photonic Accessories
Laser Precision RJ-7610

Energy Radiometer w/ RJP-735

Sensor Head Broadband with range

to 1 Joule Perfect Condition U
Coherent 213 Power Meter Broadband Thermal Disk to 1000W $1400 U
Coherent 201 and 210 Laser Power Meters U
Scientech 361 and 364 Laser Energy & Power Meters to 10W $900 U
Blue Sky BlackHole Md. 510
EG&G Gamma Sci 450 & 550 Radiometers SC-1 Scan Control
Laser Precision CTX-410 Variable Frequency Chopper
Newport Md. 845 Digital Shutter Controller

Uniblitz D122 Shutter Controller with Shutters
Instruments SA H20 1200VIS motorized monochromator w/ remote & data-acquisition
Monochromators ISA 7744-4-85 & 4098-04-81, Jarrell Ash 82-415 & 700-31
Spec High Accuracy Spectrometer Model 1702/04
Etalons for Spectra Physics and Coherent lasers
Spectra Physics 481A Dye Laser Etalon Controller
Laser Power Supplies
ELECTRONIC MEASUREMENTS INC. EMKI-150-40-1-0628 U $2100
These OEM 6KW CW flashlamp power supplies (YAG, NdGlass) have a boost voltage of 350 volts and an operating voltage specification of 150 volts at up to 40 amps, variable. The high voltage ignition is approximately 30 KV.
ALE 302L Capacitor charging supplies (pulsed ruby or YAG) 0-2KV, 5A up to 4000 J/sec
NEC New Q-Switch and Polarizer for 50 W YAG's--Spare part for NEC YL456A Marker $1600
Spectra Physics Power Supplies for 165, 171, 2020 Series Lasers
Coherent Power Supplies for all CR series lasers, I-90, I-70, I-300, I-20, I-100, I-200, I-400 and Enterprise Systems
Laser Chillers
Korad KWC Chiller
Coherent LaserPure-20 and LaserPure-40 Heat Exchangers IN STOCK
Spectra Physics Md. 314 Water-to-Water Heat Exchanger for use with SP164/165/171 as well as other laser systems. Features small footprint.
Acousto-Optical
| | |
| --- | --- |
| Brimrose Md. TEF-80-20 532nm Frequency Shifter with VFB-80-20-B1-F1-M driver, analog modulation DC-2 MHz $1200 | |
| | |
| --- | --- |
| Crystal Technology TeO2 AO Md. 3200-141 with driver, 10 nsec for 442-488nm | |
NEOS 17441 Very High Speed Modulator Driver, 440 MHz
Isomet 2203D Lab Driver 110 MHz, 222A-1 and 223A-1 110 MHz Drivers
Intra-Action ME-125 125 MHz A-O Driver
Laser Collimators/Beam Expanders
Like New Melles Griot 09 LBV 001 Zoom , 2.5 X – 10 X laser beam expander $780
Optical Specifications
Wavelength Range:
540-750nm
Expansion:
2.5 X - 10 X
Transmission:
>95% at 632.8 nm
Max 1/e2 Diameter:
1.5 mm
Input Aperture:
4.0 mm
Exit Aperture:
25.6 mm
Minimum Focus Distance:
2.0 m
Wavefront Distortion:
<1 l/10 (rms) at 632.8 nm
Coating:
Broadband multilayer antireflection
General Characteristics
Housing:
Black anodized aluminum
Mounting:
1-inch 32 TPI male
SORL COAR Laser Beam Expander
Spectra Physics Md.
Newport FX-1000G5 5-axis Single-Mode Fiber Automatic Alignment System .01 µ resolution PERFECT! $17,800 U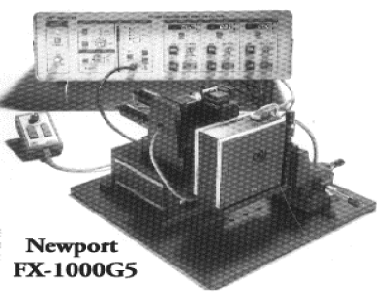 Daedal 3947 3-axis fine screw .5" travel stages w/ fiber-hole $285 UNUSED

TABLES!! TABLES!! TABLES!!! BREADBOARDS!!
RS-48-8 RS-46-12 RS-410 & Air Leg Sets Call or email for current availability and pricing
Newport components: PICK EM!! 1/3 off Newport list price
Newport Md. 845 Digital Shutter Controller
M900 Spatial Filters, unused 910 Compact Spatial Filter U
F915 fiber mount U 45 Damped Rods & 380/381 Clamps
305 Damped Post & Platforms CL-4, CL-6 Clamps
RSA-2 Rotation Stages 36, 37 Tilt Stands
930-63 Variable Attenuator 535 & 520 Plate Holders U
496 Motorized Rotation Stages U 360-90 & -45 Angle brackets
1" FH-2 and GM-2 Holders
2" AC-2 Holders
TSV-9 9" Vert motion stages 34 Rotating platform
MT-XY 2-axis mini-stages BSD-1 Beam Steerer, unused
LP-1B 5-axis 1" lens mount RC-4 Remote control cables
MM-2 Mounts 420, 425, 430 Stages
450-A Ball slide positioner 600-A2, 625A-4 Mirror mounts U
855C/855K 4-axis controllers U 485 Prism Stand
MB-3, 100, 200 Magnetic Bases 877 Silicon Avalanche Photodiode
HC1000 Holo Camera System U 280 Lab Jacks URL-36 Rails
| | |
| --- | --- |
| New Focus 3-axis motorized plate 2" Square with 217-12-30MD motors | |
Daedal 3947 3-axis fine screw .5" travel stages $285
Daedal 4042 3-axis micrometer .5" travel stage $365
Lansing 122.505 Differential micrometers unused
Oriel 17720 2" mirror, high accuracy gimbel mounts $315
LineTool A-RH 3-axis Stage w/ micrometers
Aerotech AMS-2, 6 2", 6" travel manual slides, .00001in/in precise
ATS-303W Stage

CC1.2 2-axis Controller, U perfect $2400
EG&G 379, 173, 376, 175, 178 Electrochemical Instruments U
Including FabryPerot Interferometers and Wavemeters
UDT Photometers and optical position detection Equipment:
UDT OP Eye III U
UDT 31A Displacement meter U
UDT 301B-AC Differential amps U
UDT 61 Optometer U
SCANNING SCANNING SCANNING SCANNING
General Scanning DG1001 X-Y scan control U also CCX-101
G330 60° Scanners, new, many $125
CA650, CX-660 Amps
LK5100 2-axis post objective scanning kit with linear focus control & digital electronics, configured for any laser wavelength $12,700 UNUSED!!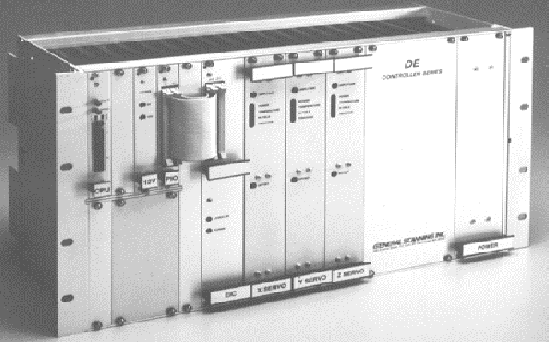 Custom configurations of G120D, G300D, or Cambridge Scanners.
Computer controlled scanning for all applications (industrial marking, scientific research, cutting) with our SpectraScan II Accent™ package. This software/computer-on-a-board package is Win95 compatible, can use OLE links, has multiple 16-bit outputs, 16 programmable TTL in/outputs, and can be programmed for very fast interactive response with changable scan patterns. Please call us to discuss your needs.
HP 6201B Power Supply 0-20V .15A $225
HP 6202B Power Supply 0-40V .75A $235
HP 6205C Dual Power Supply 0-40V .3A, 0-20V .6A $400
Fluke 343A Voltage Calibration Source
Tek C-30B Oscilloscope Camera for Polaroids $175
Tek C-1001 Oscilloscope CCD Camera $375
Lambda Power Supply LP-520-FM 0-10V 5A $190
Lambda Dual Power Supply LPD-421A-FM 0-20V 1.7A $280
Ithaco 393 Lock-in Amplifier, dual range, 0.1 Hz to 1Hz and 1 Hz to 10 Hz
Lansing 80-215 Lock-In Amps
EG&G 5204 Lock-In Amplifier
Please remember we have been members of the informal league of international equipment resellers for over 30 years. So if you need any type of laser, photonic equipment, electronic test gear, or vacuum device, let us find it for you.


Send mail to bill@lasershs.com with questions or comments about this web site.
Copyright © 2013 Holo-Spectra Inc.
Last modified: March 21, 2013